"An evening with Jim Cuddy" in support of the YWCA Toronto

On Wednesday, November 23, 2016, the Downtown Automotive Group (DAG) proudly presented the acclaimed Canadian musical artist Jim Cuddy at the iconic Winter Garden Theatre in Downtown Toronto.

The event, which was attended by more than 400 people including DAG customers, vendors, automotive partners and DAG employees, was a resounding success raising funds which will go directly towards the YWCA Toronto Women's Shelters program.

Our corporate partners were instrumental to the success of the event and the results of the initiative that will be given to the YWCA Toronto.
With amazing music, delicious gourmet samplings and wine, the event demonstrated the community support for the YWCA Toronto Women's Shelters program and the deep commitment DAG has for the organization.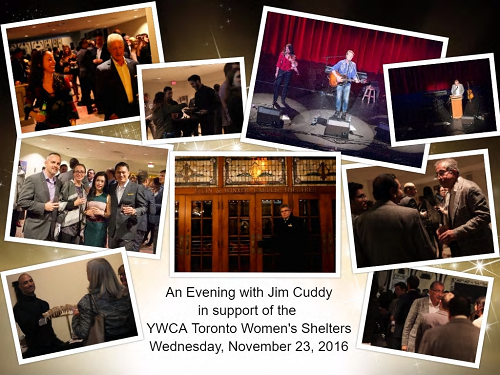 New luxury car brand launches in Canada this week with no dealerships and 'transparent pricing'
MARK HACKING
Special to The Globe and Mail
If the brand director in charge of Genesis in Canada is feeling any pressure, he's hiding it well. In other words, don't get involved in a game of poker with Michael Ricciuto, unless you plan to leave without your wallet. Okay, this takes the metaphor a step too far. He has no interest in deceiving luxury car buyers; in fact, when Genesis officially launches this week, transparency will be one of the brand's key attributes.
First things first: Genesis is the luxury offshoot of Hyundai, the South Korean car maker that has matured in leaps and bounds since entering the Canadian market in 1984. Its initial foray was the woeful-yet-surprisingly-popular Pony, a shambolic compact car that was, at the time, one of the cheapest things on four wheels.
Ricciuto may well hate the fact that Hyundai has just been mentioned here, let alone the Pony. Reason being, it's his job to make luxury car buyers think of Genesis as a brand apart; a separate entity with links to its corporate parent that are even less defined than, say, Acura's are to Honda. While he may be fighting a losing theoretical battle on that front, he is championing a different approach.
"Our learning experience from introducing the [Hyundai] Equus was that you can't sell luxury products in a mainstream dealer," he says. "Luxury customers are more interested in features, not payments. Brand is also important. And our research shows that 85 per cent of luxury car sales in Canada are in 14 key markets."
Read complete article
here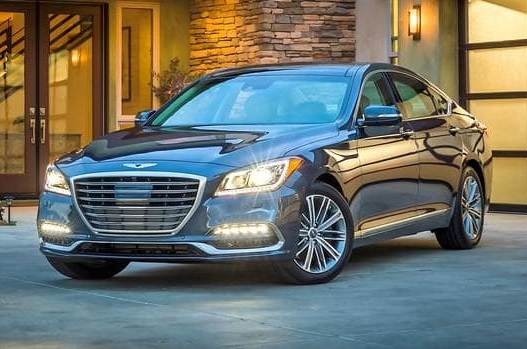 Hyundai's Genesis luxury brand to target 'savvy, affluent progressives'

LOS ANGELES -- After years of flirting with the luxury and near-luxury segments, Hyundai has finally committed to a separate stand-alone brand named Genesis, the automaker said Tuesday night.

The new Genesis brand -- analogous to Toyota's Lexus division or Nissan's Infiniti -- will target younger, upscale buyers who are "savvy, affluent progressives, who are reasonable, progressive and young" said Euisun Chung, Hyundai Motor Co. vice chairman.

"We have created this new Genesis brand with a complete focus on our customers who want smart ownership experiences that save time and effort, with practical innovations that enhance satisfaction," Chung said in an announcement from Seoul that was streamed to the media at Hyundai's U.S. headquarters in Fountain Valley, Calif.

The new subbrand will be made up of just two models initially: the current Genesis sedan and an all-new full-size Equus set to debut next spring. Those models will be renamed the G80 and G90, respectively, for the 2017 model year.

The brand starts global sales with the G90 in South Korea next month, a spokeswoman said. That car, a successor the Equus, will be called the EQ900 in Korea.

A third sedan called the G70 follows a year later, and by 2021 Genesis will have a total of six dedicated, rear-wheel-drive models including a midsize crossover and an SUV.

In the near term, the Genesis brand will be sold in Hyundai's existing showrooms. But there has been no decision in the U.S. market as to how the dealership sales channel will be managed in the mid- to long term, a company spokesman said.

Hyundai spokeswoman Angela Hwang declined to say how much investment Hyundai was earmarking for the global rollout of the new brand.

The Hyundai line will lose the Equus and Genesis, and there are no immediate plans to replace those nameplates with other entries in their segments, Hwang said. The current Genesis Coupe, a performance-oriented rear-wheel-drive model, will not be carried into the Genesis subbrand.

Editor's note: This report has been corrected to reflect that mid- to long-term plans for management of the Genesis sales channel have not been finalized.
2015 B&O Yorkville Run

For the past 3 years the Downtown Automotive Group has been a principal sponsor of the B&O Yorkville Run in support of YWCA Women's Shelters.

The YWCA Women's Shelter is for women and their children fleeing abuse. It provides a free, safe, caring home and the counseling and support women need to heal and plan for the future.

The 6th Annual B&O Yorkville Run took place on Sunday, September 13 at 9:45 AM and was an overwhelming success with all 1,000 spots for registration quickly taken up by participants, the energy in the air on that brisk September morning was electric.

The various DAG teams (Lexus Downtown, Downtown Toyota, Downtown Hyundai, Infiniti Downtown, Nissan Downtown, Toyota on Front, and Avenue Nissan) came together for this event and raised almost $63,000 for the YWCA Women's Shelters & other local groups in need of support.

Shahin Alizadeh, President & CEO of Downtown Automotive Group, presented the cheque to B&O co-owner Jordan Korenzvit - the creator of the run - with great pride saying that the funds raised from the event make a difference in the lives of many & that DAG is proud to be a leading partner of the run.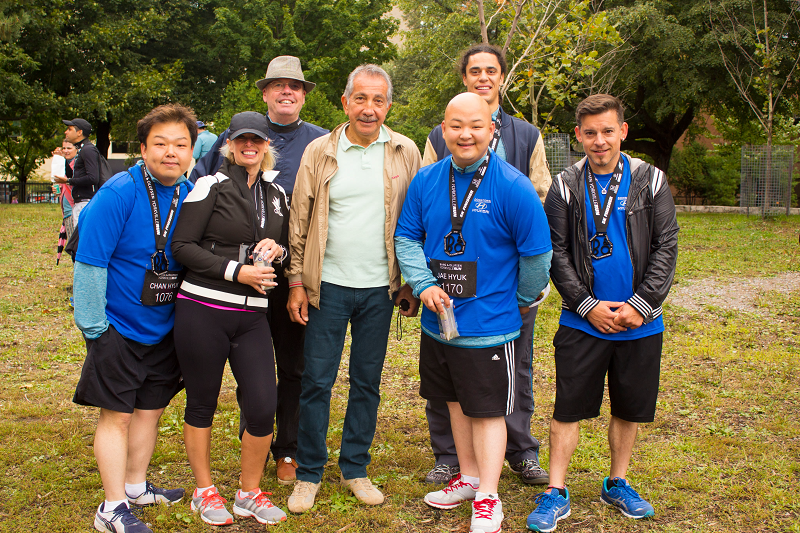 Research & Development: Achieving World Class Status
Posted June 2015

To continually improve proprietary technology, Hyundai has extended extraordinary efforts in the area of research and development. This ongoing investment has enabled Hyundai to use cutting-edge technology to produce world-class products. Hyundai's Research & Development Centres focus on next generation environmental, safety and telecommunications technologies, while offering an innovative and competitive model range to secure maximum productivity.

Hyundai has built a global network of research facilities including its initial R & D Centre in Namyang, South Korea and now others in Ann Arbour, Michigan; Irvine, California; Tokyo, Japan; Frankfurt, Germany; and Mabuk, South Korea.

The California Design & Technical Centre, established in 1990, creates and develops both production vehicles and cutting-edge design concepts. Several innovative vehicles have emerged from this state-of-the-art centre, including three concept roadsters, a hybrid sport utility vehicle, a cross-tourer sport utility vehicle, a luxury sedan and a sports tourer.

The Centre's influence can be clearly seen in the sleek lines of the Tiburon sports coupe, the current Sonata and the all-new second-generation Santa Fe sport utility vehicle.

In March 2005, Hyundai opened its state-of-the-art, 4,300 acre Proving Ground in California's Mojave Desert. This site, together with Hyundai's new 1,744 acre manufacturing facility in Montgomery, Alabama, gives Hyundai the capability to execute every aspect of modern vehicle manufacturing - from design to testing and final assembly - in North America.

The California Proving Ground is Hyundai's dedicated facility for performance and durability testing of all vehicles sold in North America.

The America Technical Centre in Ann Arbor, Michigan, opened in June 2005 as part of Hyundai's ongoing commitment to the North American market. This facility has the capability of designing and developing vehicles and is responsible for all of Hyundai's North American engineering activities. T

This centre also operates in conjunction with the Irvine-based Design & Technical Centre and the California Proving Ground. This integration ensures that Hyundai will only market vehicles of the most modern design that have been thoroughly engineered, developed and tested.

In September 2005, Hyundai celebrated the grand opening of the Environmental Technology R & D Center. Located on the southern edge of Seoul in Mabuk, the facility integrates research into fuel cell electric vehicles, gas-electric hybrid vehicles, and end-of-life vehicle recycling.

As the new home of Hyundai's environmental research efforts, the Center is a testament to Hyundai's commitment to developing cleaner, more eco-friendly vehicles.

Hyundai's extensive R & D efforts have led to favourable reviews and numerous awards from many highly respected, independent automotive testing firms in North America. Never complacent with its achievements, Hyundai remains committed to providing world-class vehicles that over-deliver on quality, safety and design.

tags (research, development, technology, hyundai)
The Downtown Automotive Group Announces Its Association with the Canyon Creek Restaurant

The Downtown Automotive Group (DAG) was established in 1992 to serve the automotive needs of the downtown core.

We are proud of the fact that we have grown to 7 dealerships and 225 employees. We love Toronto and we would like to invite you to 'Explore Downtown' and navigate the many places and spaces this city has to offer.

Like you, all of our 225 employees take community to heart. Our team works in Toronto, but we also live in Toronto. This is why we feel it's important to get out of the showroom and show our support to local sports teams, charitable events and special businesses like Canyon Creek.

"At Canyon Creek they believe every meal deserves to be special. They prepare every meal in-house from scratch, using only fresh quality ingredients. Pair this with over 30 wines by the glass to complement your meal and you have nothing less than the full Canyon Creek dining experience. Their team has a passion for food and wine, and will eagerly share their favorites... and help you discover yours."